Business Development. Intellectual Property Strategy. Brand Protection.
Do you have a product or service that needs protecting?
Book a free 30-minute consultation with an attorney to discover your options. 
IP Business Strategies
Create and implement strategies based on patents, trademarks, copyright, business competition & trade practices.
Your business deserves a comprehensive IP strategy.
Plan out how you will grow, protect, and optimize your business using patents, trademarks, copyright, and a strong IP portfolio.
We can help you develop a plan that includes a year-by-year strategy that protects your assets as you grow while dominating your market.
PRODUCT Based Business Development
Not all patents are created equal. Ensure your patents protect your current innovations and defend against future competitors.
Launch your product-based business knowing that you're not at risk from competitors.
We can help you evaluate any potential patent risks while also guiding your development and growing a robust patent portfolio.
This includes researching the patent landscape of products that you're interested in developing as well as ensuring that you don't waste time and money creating something that's already been patented. 
Invest in your business without the worry of being sued later for patent infringement or launching a product you can not protect from knock-offs.
SERVICE Based Business Development
Protect your business methods, brand identity, and everything that makes you unique in your market.
Service Businesses Need IP Protection Too.
Most people don't realize how much IP can be protected in a service-based business.
Everything from fonts and colors in your logo/brand name to the unique style of graphics you use can be protected. If your brand visually stands out from the crowd, your "look" should be protected.
With the proper IP strategy, you can also protect conceptual models, how you interact with your clients, and service procedures. That means if you're an online course creator, teacher, coach, or other professional with a unique teaching or therapy modality your process can be protected. 
Engineering & Design
Save time and money by developing and designing products that avoid infringement and maximize patentability from the start.
Integrating Engineering and Law
You need a legal team that understands the design and development process and knows what it takes to bring a product to market.
We offer experienced legal professionals with extensive engineering and R&D backgrounds. Our engineering backgrounds combined with our legal expertise can streamline your product development processes while leading to innovative and robust product portfolios.
Ready to plan your full IP and Brand Strategy?
Book a one-hour Product Strategy Session with an attorney. This Session includes risk analysis of your current and upcoming projects, determining the protection strategies that are right for you, and preparing a roadmap to capitalize on your brand.
Like having a lawyer and business advisor on your payroll for a fraction of the cost. Our Business Development Packages are designed to give you the flexibility you need to grow and protect your business with a set monthly fee, making it easy for you to budget your legal services without compromising your needs.
Your Lawyer On Demand
Don't waste time and money teaching a new lawyer about your business every time a legal matter comes up.
Have a dedicated lawyer on call who knows your business, style, and goals whenever YOU need them.
Advice When You Need It
Need a quick answer or advice on a legal matter?
Your lawyer is ready to help with problems big or small, every month.
Don't let unanswered legal questions hold your business back. 
Prevent Problems Before They Start
You're focused on building and growing your business, every day.
You need a lawyer who knows your business, and is looking out for you.
Get a lawyer who will work to protect you and your business from future problems.
Jump Start Package
Billed Monthly
4 Hours per Month

Access to our Exclusive Library of Checklists, Guides, Webinars, & More

Additional Hours Available for Purchase

A 15% Discount Off Standard Hourly Rate

Patent Applications Not Included.

Litigation Not Included
Maintenance Package
Billed Monthly
10 Hours per Month plus a 30 Min Monthly Update Call

Access to our Exclusive Library of Checklists, Guides, Webinars, & More

Additional Hours Available for Purchase

20% Discount Off Standard Hourly Rate

10% Discount Off A la Carte Services

Patent Applications Not Included

Litigation Not Included
Growth Package
Billed Monthly
20 Hours per Month plus a 30 Min Monthly Update Call

Access to our Exclusive Library of Checklists, Guides, Webinars, & More

Additional Hours Available for Purchase

30% Discount Off Standard Hourly Rate

15% Discount Off A la Carte Services

Patent Applications Not Included

Litigation Not Included
When you click "Subscribe" on any of our packages you'll be taken to our members-only booking page to schedule your Quick Start Call today.
This Quick Start Call will:
Formally set you up as a legal client of our firm
Introduce you to the lawyer you'll be working with directly
Give us your first task list so we can start working with you on your business right away
Package time can be used for strategy sessions, legal matter review, or many other services, including*: 
Business Operation & Growth
Patent Landscape Searches (researching existing patents)

Freedom-to-Operate Searches (making sure you don't infringe)

Patent Invalidity / Prior Art  Searches

General Document Review

Background Checks for Employment

Sales Agreements

Sales Representative Agreements

Distribution Agreements

Licensing & Franchise Agreements

Patent & Trademark File Monitoring

Patent & Other IP Portfolio Management

IP Licensing

IP & General Business Valuations

Product Development Monitoring (Compliance & Infringement)
Infringement Services
Business Defense
Responded to Interrogatories

Legal Docket Case Management & Legal Filing Monitoring

Lawsuit Reviews

Small Claims Court Case Preparation, Strategy, & Review

Sending / Responding to Cease & Desist Letters

Trademark Monitoring
Business Actions
Business Entity Formation, Reports, and Other Filings

NDAs

Hold Harmless Agreements

Filing Liens

Lien Waivers

Background Checks for Debt Collection

Business Ownership Verifications

Business Entity Status Verification & Letters of Good Standing

DMCA & Other Takedown Notices
Real Estate
Real Estate Contract Review

Mortgages

Rental Agreements

Sublease Agreements

Title Searches
* Service availability may vary by state or country
Patents
Protect how your product works, what it looks like, or how you do business.
Trademarks
Protect your brand with a name, logo, or unique style. 
Copyright
Protect your creative works, like writing, artwork, designs, and videos.
Contracts & Agreements
Create or review licenses, distribution, employment, non-disclosure, and other business agreements.  
Trade Secret Protection
Protect your own proprietary ways of doing business, reaching your clients, or making your products.
Cease & Desist Letters
Review, respond, or create Demand Letters for infringement and interfering with business. 
You want a patent attorney that understands the engineering, science, and manufacturing behind what you do

.
Have you been frustrated with attorneys who just write down what you told them, word-for-word, then quote some legal rules without any real understanding of what that means to your product development work?
You want an attorney who understand the engineering process, can guide you and help protect you work along the way, and can also anticipate your future developments when your products hit the market.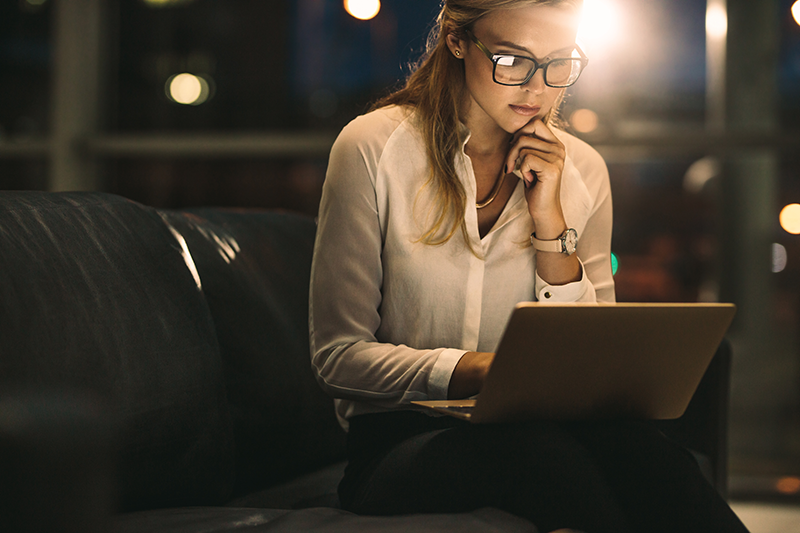 Have an idea but no Engineering Team?
Work directly with our engineering and product development partners to do the work for you, from CAD designs to 3D printed prototypes to production-ready drawings with an eye toward patenting every step of the way.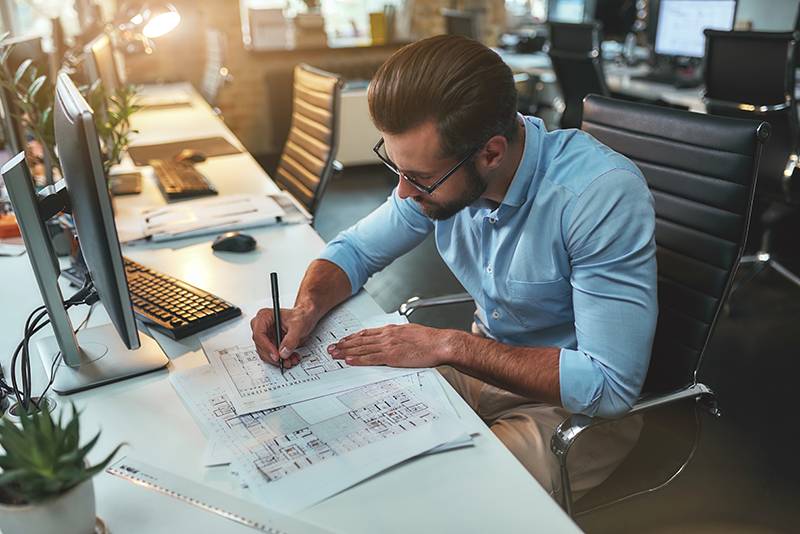 Have your own in-house Engineering Team?
Work closely with an attorney throughout your engineering and product development processes to ensure innovative and reliable designs, suitable for manufacturing, while protecting against infringement and maximizing the strengths of your patents.
Need help with a specific project or phase in your business development? We offer a la carte services to meet your needs.
Every project is quoted with a full timeline and future expenses, so you are never surprised with hidden costs.
Copyright Registration
starting at
Prepare all Materials for Application

Submit Copyright Application

Correspond with Copyright Office as Needed

Government Filing Fees Not Included
Patent Applications
starting at
Patent application types include provisional and non-provisional utility and design patent applications.

Standard Claims

Method Claims

Embodiments to anticipate future product extensions

Drawing Services Available

Patent Searches (Quoted Separately)

USPTO Filing Fees Not Included
Trademark Registration
starting at
USPTO Trademark Search

Actual Use & Intent to Use Applications

Filing Class Recommendations & Strategy

Single Fee for Multiple Class Filings

Response to Basic Office Actions

Complex Responses & Oppositions (Quoted Separately)

USPTO Filing Fees Not Included
Agreements & Letters
starting at
Cease & Desist Letters

Distribution Agreements

Product Licensing

Non-Disclosure Agreements

Employment Agreements

Litigation Related Matters (Quoted Separately)
What can we do to help you?
If you prefer to email instead of scheduling a call, message us directly using the form below. Tell us what you're working on and we'll respond within one business day with more information on how we can protect and grow your business.

"Hugh provides great attention to detail, is conscientious, thoughtful, immensely capable, and always professional. He is reliable, responsive, trustworthy, efficient, and ever pragmatic. There's no second guessing with Hugh Pfabe."

"Mr. Pfabe made getting my patent an excellent experience. I had no idea where to start and he expertly directed me through the entire process. I had a lot of questions which were answered quickly, often with more information for questions I hadn't even thought to ask. Mr. Pfabe constantly went beyond the obvious in his research to give me the most recent and most accurate information he could, allowing me to make the best informed decisions along the entire process. I have been so well educated and I know I am very fortunate to have such a dedicated attorney who was consistent in his abilities and professionalism. I absolutely recommend Armory Law for anyone who would like to take their idea and complete the patent process!"